Twitter Inc (NYSE:TWTR) teased some surprises for mobile app developers in its announcement regarding Flight Conference for mobile developers which is slated to take place on October 22. But an article on The Information has disclosed at least one of the surprises of Twitter Inc (NYSE:TWTR) and claimed that Twitter Inc (NYSE:TWTR) will launch a new mobile development platform for developers in the Flight conference. The new platform will be named as Twitter Fabric and it will facilitate the developers to make use of APIs, apps, integration options and features of Twitter Inc (NYSE:TWTR) with other platforms more easily. If true, it will be one of the many efforts of Twitter Inc (NYSE:TWTR) to mend its fences with developers, which are often angered on Twitter's increasing access issues, blocking access to API and programming inabilities.
"Twitter Fabric" can be released before the conference, according to the source. This new mobile app development platform will also help Twitter Inc (NYSE:TWTR)  to mine out data and information regarding its users' interests and activities, which are largely performed on mobiles. The source also mentioned some of the pronounced features of Twitter Inc (NYSE:TWTR)'s new development platform.
Twitter Inc (NYSE:TWTR)'s new platform will have a feature called "Digits", which will let the developers to give an option to sign up for the services with mobile number. The company recently signed many deals with wireless carriers to make a sound integration with text messages systems and mobile apps. Twitter Fabric will also give an access to two software kits to the developers. First is Crashlytics kit for debugging and analytics and the other one is MoPub, the largest mobile ad exchange. Both these companies were bought by Twitter Inc (NYSE:TWTR) recently.
Twitter Inc (NYSE:TWTR) denied to comment on The Information's claims.
John Thaler's Jat Capital Management owns about 7.33 million shares of Twitter Inc (NYSE:TWTR).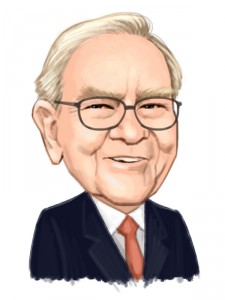 Free Report: Warren Buffett and 12 Billionaires Are Crazy About These 7 Stocks
Let Warren Buffett, David Einhorn, George Soros, and David Tepper WORK FOR YOU. If you want to beat the low cost index funds by an average of 6 percentage points per year look no further than Warren Buffett's stock picks. That's the margin Buffett's stock picks outperformed the market since 2008. In this free report, Insider Monkey's market beating research team identified 7 stocks Warren Buffett and 12 other billionaires are crazy about. CLICK HERE NOW for all the details.
Suggested Articles:
Smartest Countries In The World
Best Paying Jobs for Doctors in US