Massachusetts Institute of Technology has announced that its Media Lab is creating a new Laboratory for Social Machines (LSM) for researches regarding new data streams, societal patterns, data visualization and informational mining. The new lab will be created with the help from Twitter Inc (NYSE:TWTR), which has promised an investment of $10 million over the next five years for the new lab. The research projects in the new lab will also be fixated around Twitter Inc (NYSE:TWTR)'s data stream. Twitter Inc (NYSE:TWTR) will give special access to its database of tweets. The lab will have access rights on tweet archives, live data streams and tweets history.
Twitter Inc (NYSE:TWTR) is investing heavily on projects regarding data insights and information visualization. Mobile platform is its focus in these projects and the company wants to scale up its revenue by targeting its mobile users smartly. However, the announcement from MIT clarified that the students and experts in the LSM  will be working on multifarious data semantics and social media platforms including Twitter Inc (NYSE:TWTR).   It also said that research entities will be free in their endeavors for studies and research prospects and Twitter Inc (NYSE:TWTR) will have no control over research details.
Making different platform data integrations for searching and discussing societal problems over social media platforms is the goal of the new lab, according to MIT.
The announcement quoted Deb Roy, an associate professor at the Media Lab and Twitter Inc (NYSE:TWTR)'s chief media scientist. Roy thinks that the LSM  will carry out massive studies regarding communication between humans and machines and will try to address situations where problems cannot be tackled only by automation or manual checks.
MIT's announcement also quoted Dick Costolo, CEO of Twitter Inc (NYSE:TWTR), who thinks that Twitter Inc (NYSE:TWTR) will cease the opportunity to analyze the behaviors of humans and machines over social platforms.
 John Thaler's Jat Capital Management owns about 7.33 million shares of Twitter Inc (NYSE:TWTR).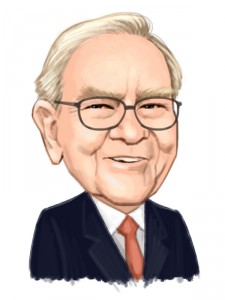 Free Report: Warren Buffett and 12 Billionaires Are Crazy About These 7 Stocks
Let Warren Buffett, David Einhorn, George Soros, and David Tepper WORK FOR YOU. If you want to beat the low cost index funds by an average of 6 percentage points per year look no further than Warren Buffett's stock picks. That's the margin Buffett's stock picks outperformed the market since 2008. In this free report, Insider Monkey's market beating research team identified 7 stocks Warren Buffett and 12 other billionaires are crazy about. CLICK HERE NOW for all the details.
Suggested Articles:
Best Summer Jobs For College Students
Top Places To Visit Before You Die