Verizon Communications Inc. (NYSE:VZ) has joined AT&T Inc. (NYSE:T) as the carrier also launched its own offerings giving subscribers more data allowance bang for their buck.
Verizon Communications Inc. (NYSE:VZ) has announced that it is doubling some data allowance on some plans after AT&T Inc. (NYSE:T) earlier announced a similar promotion. Sprint Corporation (NYSE:S) in August launched a similar offering.
However, more than giving more data, Verizon Communications Inc. (NYSE:VZ) boasted about how its network is superior to its rivals like AT&T Inc. (NYSE:T) and Sprint Corporation (NYSE:S).
"We know that no matter how much data you have, it's only as good as the network it's on, and Verizon Wireless' network is second to none," Ken Dixon, chief marketing officer at Verizon Wireless, said in a statement.
As a result of the new promotion which can be had by customers until October 31, MORE Everything plans from Verizon Communications Inc. (NYSE:VZ) now offer as much as twice the data allowance. For the $110 plan, data has been increased from 12GB to 15GB. The $130 plan now offers 30GB of data up from the previous 16GB. Subscribers of the $150, $225, $300 and $375 plans now have double the data they previously had with new allowances adjusted to 40GB, 60GB, 80GB and 100GB respectively.
AT&T Inc. (NYSE:T)'s offers includes new data allowances for its $130 (30GB from 15GB), $150 (40GB from 20GB), $225 (60GB from 30GB), $300 (80GB from 40GB) and $375 (100GB from 50GB) shared data plans.
Warren Buffett's Berkshire Hathaway held about 15 million Verizon Communications Inc. (NYSE:VZ) shares by the end of the second quarter. Adage Capital Management managed by Phill Gross and Robert Atchinson reported owning about 5.54 million shares of AT&T Inc. (NYSE:T) during the same period.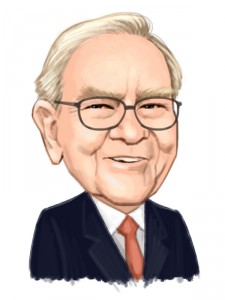 Free Report: Warren Buffett and 12 Billionaires Are Crazy About These 7 Stocks Let Warren Buffett, David Einhorn, George Soros, and David Tepper WORK FOR YOU. If you want to beat the low cost index funds by an average of 6 percentage points per year, look no further than Warren Buffett's stock picks. That's the margin Buffett's stock picks outperformed the market since 2008. In this free report, Insider Monkey's market beating research team identified 7 stocks Warren Buffett and 12 other billionaires are crazy about. CLICK HERE NOW for all the details.
Suggested Articles:
Best Industries For Starting A Business