Visa Inc (NYSE:V) will be rolling out its Visa Checkout digital payment processing platform in the Asia Pacific region "shortly," Rajiv Kapoor, Visa Head of Marketing for Asia-Pacific, said in an interview with Bloomberg's John Dawson on "On The Move."
The comment from the Visa Inc (NYSE:V) executive was made as he and Dawson was discussing the aims and challenges of the company in Asia.
"It's something that we are going to be rolling out across the world. And as you talked about the wallet, that's Visa Checkout I assume you're talking about, we have it in the U.S., Canada [and]Australia and we'll be rolling it out across the [Asia Pacific] markets and the rest of the markets shortly," Kapoor said.
The launch of the Visa Inc (NYSE:V) digital payment solution in the Asia Pacific region is also noteworthy as Apple Inc. (NASDAQ:AAPL) recently announced Apple Pay, its very own digital payment system. EBay Inc (NASDAQ:EBAY) also recently announced that it will spin off PayPal, Inc., its digital payment processing subsidiary, next year.
Meanwhile, Kapoor stressed that he and his team at Visa Inc (NYSE:V) are "energized" to pursue the vision of the company which is to be the best way to pay and be paid for everyone, everywhere. He said that his team has been working with governments and partner institutions such as banks to bring the company's payment systems to as many places as possible.
Kapoor said that this initiative is especially important when it comes to emerging markets which the company is eager to penetrate.
Ken Fisher's Fisher Asset Management held about 3.59 million shares of Visa Inc (NYSE:V) by the end of the second quarter of the year.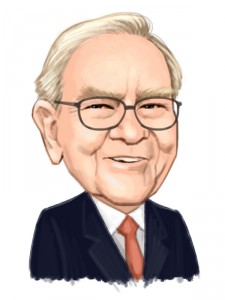 Free Report: Warren Buffett and 12 Billionaires Are Crazy About These 7 Stocks Let Warren Buffett, David Einhorn, George Soros, and David Tepper WORK FOR YOU. If you want to beat the low cost index funds by an average of 6 percentage points per year, look no further than Warren Buffett's stock picks. That's the margin Buffett's stock picks outperformed the market since 2008. In this free report, Insider Monkey's market beating research team identified 7 stocks Warren Buffett and 12 other billionaires are crazy about. CLICK HERE NOW for all the details.
Suggested Articles:
Wealthiest Countries In the World