One doesn't need to wait anymore to lay their hands on Apple Inc. (NASDAQ:AAPL)'s new devices, if they are ready to shell out a few extra dollars for it. No, we aren't talking about the grey market, but instead getting a device right from the store. Although Apple Inc. (NASDAQ:AAPL) doesn't give preferential treatment to any of its customers, there are service providers, who are ready to wait in line for you to get your new iPhone. One such service provider is TaskRabbit, a portal on which one can find people who are willing to stand in the queue outside Apple Inc. (NASDAQ:AAPL)'s stores for others. TaskRabbit CEO and Founder, Leah Busque was recently on Bloomberg to discuss how her company help buyers in getting their Apple Inc. (NASDAQ:AAPL)'s devices sooner.
"So, what we are seeing is, people paying about $25 an hour on average of 5 hour wait time, so, it's probably going to be another, $150-$200 […] we have been doing this skip-the-line campaign since the iPhone 4 launch. So, back in 2010, so, for the last four years, we have seen the demand, not only for our wait-in-line campaign growing, but also the iPhone demand growing as well. So if this year is any indication, we have already 350people sign-up across the country to get a tasker to wait-in-line for them and it's probably going to be bigger than the iPhone 5," Busque said.
Busque revealed that her website is seeing the demand for this service spiking up in cities like San Francisco, New York and London. She also revealed that most of the people who are signing-up for getting their iPhone sooner at her website are young, hi-tech professionals, who love the excitement created by  Apple Inc. (NASDAQ:AAPL), when it launches its devices.
As of June 30, 2014, Carl Icahn's Icahn Capital LP owns over 52 million shares in Apple Inc. (NASDAQ:AAPL).
Disclosure: None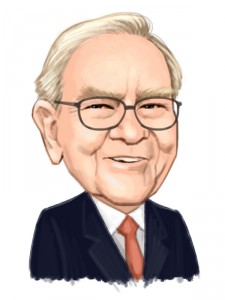 Free Report: Warren Buffett and 12 Billionaires Are Crazy About These 7 Stocks

Let Warren Buffett, David Einhorn, George Soros, and David Tepper WORK FOR YOU. If you want to beat the low cost index funds by an average of 6 percentage points per year look no further than Warren Buffett's stock picks. That's the margin Buffett's stock picks outperformed the market since 2008. In this free report, Insider Monkey's market beating research team identified 7 stocks Warren Buffett and 12 other billionaires are crazy about. CLICK HERE NOW for all the details.
Suggested Articles:
Best Paying Medical Specialties