Alibaba Group Holdings Ltd (NYSE:BABA) is all set to rock the US Market through the largest ever public offering on Friday. Yahoo! Inc. (NASDAQ:YHOO) might also use this IPO to reverse this fortunes and get back on track. Expectations are that this IPO could raise as much as $25 billion, making it the biggest IPO in the history. CEO of Blur Group, Philip Letts talked on Bloomberg about the IPO and the right time to invest in the company.
Letts mentioned that Alibaba Group Holdings Ltd (NYSE:BABA) is a really successful company with a brilliant track record in e-Commerce business. He thinks that e-Commerce is probably the best way to monetize the internet. He said that their strong fundamental growth story in China cannot be neglected even though they are new to the market in US.
"[…] May be you take a different view, which is to say, perhaps I don't come in at the IPO and I watch how the markets get used to this play, this vehicle and see what discount the market applies, and then come in 3 months or 6 months or 12 months. That is a different way of looking at it. Because I think ultimately none of us really know how the market is going to take such a big company with slightly different vehicle," Letts said about investing in the company.
Letts thinks that tech sector is a complicated sector and many big companies has proven their worth by growing big in this sector. He feels that for a company to be successful in tech sector, the company needs to possess a strong leader with quick decision making capability for the ever changing market. Letts said that Jack Ma has already proven his strong leadership qualities, which is the most essential attribute to be successful in the tech sector.
Letts thinks that in spite of the excitement around the Alibaba Group Holdings Ltd (NYSE:BABA) IPO, investors should time their investment right. He thinks that investors has learned their lessons for jumping in early into such companies in the past. But he said that if an investor has a huge chunk of investment in the other big tech companies, they should consider taking a small part and put it into Alibaba Group Holdings Ltd (NYSE:BABA).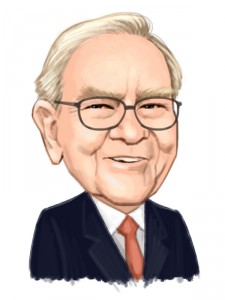 Free Report: Warren Buffett and 12 Billionaires Are Crazy About These 7 Stocks
Let Warren Buffett, David Einhorn, George Soros, and David Tepper WORK FOR YOU. If you want to beat the low cost index funds by an average of 6 percentage points per year look no further than Warren Buffett's stock picks. That's the margin Buffett's stock picks outperformed the market since 2008. In this free report, Insider Monkey's market beating research team identified 7 stocks Warren Buffett and 12 other billionaires are crazy about. CLICK HERE NOW for all the details.
Suggested Articles:
Most Expensive Currency In the World