Google Inc (NASDAQ:GOOGL)'s Executive Chairman, Eric Schmidt and Jonathan Rosenberg, advisor to Larry Page co-authored a book 'How Google Works', which releases this week. Today they were on CNBC to discuss about the book and different aspects of Google Inc (NASDAQ:GOOGL)'s businesses.
"I am not sure if there is ever a too much as long as the products are good. I think it's too much when the products are not good. When we wrote the book, we sat down and we evaluated what we really thought about the new things that Google and others has invented and we decided that the new truth is that you can't rely on marketing for a product's success, you can't rely on distribution for a product's success. The product has got to be really good […]," Schmidt said.
Schmidt highlighted that for creating a really good product, a company needs to have a have a really good work culture and that is what the new book is all about. Rosenberg feels that the core of the book lies in describing how Google Inc (NASDAQ:GOOGL) empowers 'smart creatives'. He believes that Schmidt does a tremendous job by managing the environment in which people think, instead of directly telling them how they must think.
"When we set up Google, we set up a strategy to do systematic innovation. The idea was if we could sort of if we could invent new things, we could invent more new things […]," Schmidt added
As of June 30, 2014, Ken Fisher's Fisher Asset Management owns over 700,000 shares in Google Inc (NASDAQ:GOOGL).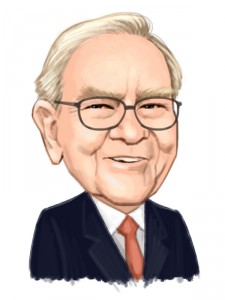 Free Report: Warren Buffett and 12 Billionaires Are Crazy About These 7 Stocks
Let Warren Buffett, David Einhorn, George Soros, and David Tepper WORK FOR YOU. If you want to beat the low cost index funds by an average of 6 percentage points per year look no further than Warren Buffett's stock picks. That's the margin Buffett's stock picks outperformed the market since 2008. In this free report, Insider Monkey's market beating research team identified 7 stocks Warren Buffett and 12 other billionaires are crazy about. CLICK HERE NOW for all the details.
Suggested Articles:
Most Ethnically Diverse Countries