Facebook Inc (NASDAQ:FB) generates so much data from its billion plus users that the company gets valuable insights into how people behave, which means it is an invaluable asset to the company . The company's data scientists faced a lot of flak recently when it was revealed that they had experimented with users' timeline without their consent, but it seems not all their research is so controversial. Facebook Inc (NASDAQ:FB) publishes the findings that its scientists uncover, on a regular basis. Forbes recently came up with an article on some of these rather wild findings.
According to the article, 1 among every 9 siblings who use Facebook Inc (NASDAQ:FB)'s website share pre-marriage same initials. Facebook Inc (NASDAQ:FB) is able to find such interesting facts because according to data from Pew Research, 60% of adult population of US uses the website. After the bad publicity that Facebook Inc (NASDAQ:FB) received as a response to its earlier experiments, the company has been cautious in releasing only harmless information.
The article revealed how Facebook Inc (NASDAQ:FB) can predict to a great degree, which candidate will be winning a political election based on the number of likes he or she receives. The company can also figure out to certain accuracy the political inclination of its users. By studying the way users write about important issues, Facebook Inc (NASDAQ:FB) is able to make an estimation if the user is a liberal, conservative or somewhere in between.
By studying the pattern in which users post content on its website, Facebook Inc (NASDAQ:FB) can also predict their love life. The main finding from the data released by Facebook Inc (NASDAQ:FB) show that there is an increase in number of posts when two people are about to get into a relationship and as soon as they officially confirm it on their Facebook page, the number of posts declines substantially in the next few days.
As of June 30, 2014, Philippe Laffont's Coatue Management owns over 5.8 million shares of Facebook Inc (NASDAQ:FB).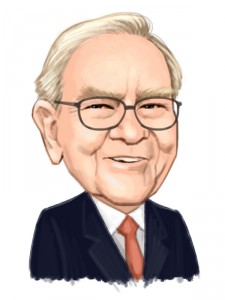 Free Report: Warren Buffett and 12 Billionaires Are Crazy About These 7 Stocks
Let Warren Buffett, David Einhorn, George Soros, and David Tepper WORK FOR YOU. If you want to beat the low cost index funds by an average of 6 percentage points per year look no further than Warren Buffett's stock picks. That's the margin Buffett's stock picks outperformed the market since 2008. In this free report, Insider Monkey's market beating research team identified 7 stocks Warren Buffett and 12 other billionaires are crazy about. CLICK HERE NOW for all the details.
Suggested Articles: