Renee James, President at Intel Corporation (NASDAQ:INTC) was recently interviewed by TheStreet on why Moore's law is so important for the company and the company's plans for its Internet of Things and Data Center Group business segments.
"We power the cloud and Data Center is a big portion of our business, it's really an important part for us, when you think about IOT [Internet of Things] and the growth on the edge of the network and the data analytics and the ability to capture data into the cloud. It's a very important part of the business, both ends of the clouds, if you will, for us. We are doing a tremendous amount of work to grow in IOT and equally we are moving beyond compute into network and storage and the data center," James said.
Gordon E. Moore, co-founder of Intel Corporation (NASDAQ:INTC) had predicted in 1965 that the number of transistors in a integrated circuit will double every two years, this observation became what we know today as the Moore's law. After Moore had his made his observation, an executive at Intel Corporation (NASDAQ:INTC) David House added to the law by predicting that the performance of microprocessor chips would double every 18 months. Intel Corporation (NASDAQ:INTC) still abides by this law and even sets its R&D planning in accordance to it. According to James, Intel Corporation (NASDAQ:INTC) is very important for the company and it is going to continue at the pace of Moore's law. She also revealed that just like the 14 nanometer chips that Intel Corporation (NASDAQ:INTC) launched recently, the company is working on 10 nanometer chips, which it expects to launch soon.
As of June 30, 2014, Ken Fisher's Fisher Asset Management owns over 18 million shares in Intel Corporation (NASDAQ:INTC).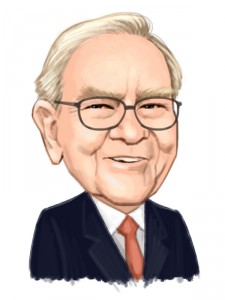 Free Report: Warren Buffett and 12 Billionaires Are Crazy About These 7 Stocks
Let Warren Buffett, David Einhorn, George Soros, and David Tepper WORK FOR YOU. If you want to beat the low cost index funds by an average of 6 percentage points per year look no further than Warren Buffett's stock picks. That's the margin Buffett's stock picks outperformed the market since 2008. In this free report, Insider Monkey's market beating research team identified 7 stocks Warren Buffett and 12 other billionaires are crazy about. CLICK HERE NOW for all the details.
Suggested Articles:
Most Popular TED Talks In 2014
Countries With The Best Hospitals