Yahoo! Inc. (NASDAQ:YHOO) is facing pressure from all quarters now. Right after Alibaba Group Holding Ltd (NYSE:BABA) had its successful IPO, Yahoo! Inc. (NASDAQ:YHOO)'s CEO, Marissa Mayer's performance in the last two years that she has been leading the company is back in spotlight. Bloomberg's Julie Hyman recently elaborated on the pressure that Yahoo! Inc. (NASDAQ:YHOO) is facing from activist investors for a breakup and what the individual pieces of the company would be worth if the company is split.
" It kind of depends on Marissa Mayer. In the last couple of hours we were talking about the former breakup push at Microsoft and what really staged that off was Satya Nadella coming in and trying to change the strategy. There was of course a lot of promise when Marissa Mayer came into Yahoo and we saw the stock climbing. This year however it's only up about a quarter of a percent and the honeymoon really seems to be coming to a close […]," Hyman said.
Hyman mentioned that now it's been too long that Marisa Mayer has been given a free hand in running Yahoo! Inc. (NASDAQ:YHOO) and the company's forecast of decline in revenues is a cause of concern. She also revealed that there is another institutional investor apart from Starboard who has written a letter, though it is addressed to Softbank's CEO Masayoshi Son and proposes a merger between Softbank and Yahoo! Inc. (NASDAQ:YHOO). She highlighted that in that letter, Albert Saporta of Alternative Management and Research has specifically written that Yahoo! Inc. (NASDAQ:YHOO) would be much better under the leadership of Son than the current leadership of Yahoo! Inc. (NASDAQ:YHOO)'s top management.
As of June 30, 2014, D.E. Shaw's Firm D.E. Shaw owns over 16 million shares of Yahoo! Inc. (NASDAQ:YHOO).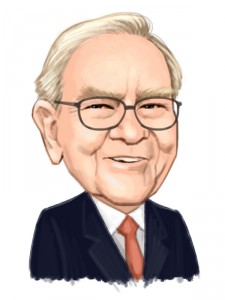 Free Report: Warren Buffett and 12 Billionaires Are Crazy About These 7 Stocks
Let Warren Buffett, David Einhorn, George Soros, and David Tepper WORK FOR YOU. If you want to beat the low cost index funds by an average of 6 percentage points per year look no further than Warren Buffett's stock picks. That's the margin Buffett's stock picks outperformed the market since 2008. In this free report, Insider Monkey's market beating research team identified 7 stocks Warren Buffett and 12 other billionaires are crazy about. CLICK HERE NOW for all the details.
Suggested Articles:
Most Popular Social Media Websites