Alibaba Group Holding Ltd (NYSE:BABA) is all set to go public in few hours, with initial share price of $68 per share. Some feel that the initial share price is high and might push for a turbulent trading of the Alibaba stock. Meanwhile, CNBC's Dominic Chu reported on how the other Chinese stock has fared in the US market, which might throw some light on the Alibaba IPO on CNBC.
"[…] We are going to go all the way back to 2005, when Baidu came public and look at some of the high profile IPO's that have come to the market here in the US and just how they did on their first day versus the rest of their life," Chu said.
First up was the Renren Inc (NYSE:RENN), which was considered as Facebook of China went public in US with initial share price of $14 in 2011. The share prices went up by 29% after the first day of trading. But the share prices kept dropping after that and have currently dropped by around 75% to the current share price of around $3.4 per share. But not all the Chinese stock followed the same trend as Renren Inc (NYSE:RENN).
On the contrary to Renren, Leju Holdings Ltd (NYSE:LEJU), real estate information portal of China had their initial public with share price of $10.8 per share in April 2014. On the first day of trading the stock price went up by 19%. Since then the share value has gone up by around 38%.
The third Chinese stock which had completely different behavior was Vipshot Holdings Ltd (NYSE:VIPS), which offer s branded products through flash sales, went public in 2012 with initial price of $6.5 per share. The share price went down by 15% on the first day, but since then it has faced the uphill and went up by around 2989% to the current share price of $206 per share. This is one example of tremendous growth for Chinese stock in US.
The Final benchmark example of Chinese IPO is the Baidu Inc (NASDAQ:BIDU), the Google of China, which went public in 2005 with initial share price of $27 per share. On the first day of trading the share price went up by a whopping 354% as opposed to other Chinese companies. The low initial price might be one of the reasons for this staggering stat. But even a bigger thing is that the share price has gone up by 8000% since then.
Chu mentioned that the investors are hoping for a Baidu like growth for Alibaba Group Holding Ltd (NYSE:BABA)'s as well.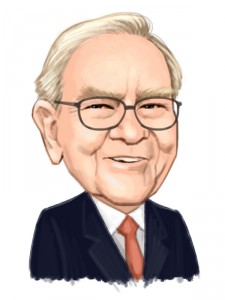 Free Report: Warren Buffett and 12 Billionaires Are Crazy About These 7 Stocks
Let Warren Buffett, David Einhorn, George Soros, and David Tepper WORK FOR YOU. If you want to beat the low cost index funds by an average of 6 percentage points per year look no further than Warren Buffett's stock picks. That's the margin Buffett's stock picks outperformed the market since 2008. In this free report, Insider Monkey's market beating research team identified 7 stocks Warren Buffett and 12 other billionaires are crazy about. CLICK HERE NOW for all the details.
Suggested Articles:
Highest Suicide Rates By Profession
Largest Financial Services Companies By Revenue