Amazon.com, Inc. (NASDAQ:AMZN) is now the subject of speculation about whether or not it will put up a facility or acquire a company in Minnesota as the electronic commerce giant has revealed that it will begin collecting sales taxes in the state, a report from the Star Tribune reveals.
Amazon.com, Inc. (NASDAQ:AMZN) made headlines recently in Minnesota after it announced the change to its tax policy in the state. The company is said to begin collecting sales taxes in the state starting October 1.
"We're considering various opportunities and plan to expand in Minnesota," Amazon spokesman Ty Rogers is quoted by the publication as saying in an e-mailed statement.
What is perplexing about the move is that retailers who do not have a physical location in the state are not required to collect sales taxes, the Star Tribune noted. Because of this change, Amazon.com, Inc. (NASDAQ:AMZN) is now rumored to be interested in a possible delivery facility in the state or a possible acquisition of a company located in the state. The move by the company is also important because collecting sales taxes for a territory nullifies some pricing advantage it has to brick-and-mortar stores in an area which typically have more cost.
A new Amazon.com, Inc. (NASDAQ:AMZN) delivery facility in Minnesota would be in line with the company's push to boost their capability for same-day deliveries. The company is also continually investing in their cloud services business which needs physical server farms. An acquisition in the land of 10,000 lakes would be congruent with Amazon.com, Inc.'s reputation of spending a lot on research and development, sometimes snapping up companies for their talent or strategic product.
Meanwhile, Gene Munster, analyst at the Piper Jaffray & Co. in Minneapolis, is quoted by the publication as saying that Amazon.com, Inc. may already have a facility being built and people in the state would not know it. However, the analyst did note that this would have been hard for the company to keep under wraps.
By June 30, Ken Fisher's Fisher Asset Management held a substantial stake in Amazon.com, Inc. (NASDAQ:AMZN). The firm reported owning about 2.47 million shares in the internet commerce giant.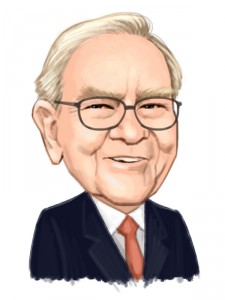 Free Report: Warren Buffett and 12 Billionaires Are Crazy About These 7 Stocks Let Warren Buffett, David Einhorn, George Soros, and David Tepper WORK FOR YOU. If you want to beat the low cost index funds by an average of 6 percentage points per year, look no further than Warren Buffett's stock picks. That's the margin Buffett's stock picks outperformed the market since 2008. In this free report, Insider Monkey's market beating research team identified 7 stocks Warren Buffett and 12 other billionaires are crazy about. CLICK HERE NOW for all the details.
Suggested Articles:
Best Countries for Medical Tourism
Most Dangerous Countries For Tourists