Apple Inc. (NASDAQ:AAPL) will be launching the new version of its iPad and iPad mini, as well as the next version of the Mac operating system at a media event on October 21. Though the company hasn't confirmed this officially, but Reuters in one of its post said that Daily Dot has revealed this information.
When Reuters approached Apple Inc. (NASDAQ:AAPL)'s spokeperson Trudy Muller, he declined to comment on this news. Apple Inc. (NASDAQ:AAPL)'s new operating system, OS X Yosemite has gone through a complete visual overhaul. If the news is true then it would be the sixth generation of iPad and third generation of iPad mini that will be launched at this event.
Bloomberg has also reported that Apple Inc. (NASDAQ:AAPL) would be launching new version of the iPads in a mid-October media event.  The rush to launch the new iPads is being seen as Apple Inc. (NASDAQ:AAPL) trying to get as many product in its pipeline as possible, before the holiday season kicks in.
If there is one performance metric where Apple Inc. (NASDAQ:AAPL) has been underperforming is its iPad sales. In the second quarter results it declared this year; it disclosed that iPad sales were 13.3 million for the quarter, which was below the analysts' expectations of 14 million. It remains to be seen whether Apple Inc. (NASDAQ:AAPL)'s new iPad can succeed better than the earlier generations.
As of June 30, 2014,  Carl Icahn's Icahn Capital LP owns over 52 million shares in Apple Inc. (NASDAQ:AAPL).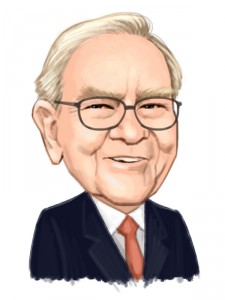 Free Report: Warren Buffett and 12 Billionaires Are Crazy About These 7 Stocks
Let Warren Buffett, David Einhorn, George Soros, and David Tepper WORK FOR YOU. If you want to beat the low cost index funds by an average of 6 percentage points per year look no further than Warren Buffett's stock picks. That's the margin Buffett's stock picks outperformed the market since 2008. In this free report, Insider Monkey's market beating research team identified 7 stocks Warren Buffett and 12 other billionaires are crazy about. CLICK HERE NOW for all the details.
Suggested Articles:
Smartest Countries In The World