Yahoo! Inc. (NASDAQ:YHOO) and Alibaba Group Holding Ltd (NYSE:BABA) are ripe for the picking when investors use a call butterfly option strategy, Dan Nathan said in a discussion with Sara Eisen and Michael Khouw on CNBC.
According to an Alibaba Group Holding Ltd (NYSE:BABA) filing with the U.S. Securities and Exchange Commission before the company's initial public offering, Yahoo! Inc. (NASDAQ:YHOO) controlled 22.5% or about 524 million shares of the company. Yahoo! Inc. (NASDAQ:YHOO) is said to have sold 6% of Alibaba Group Holding Ltd (NYSE:BABA) or 140 million shares during the listing at the New York Stock Exchange.
Nathan said that even though people can now directly invest in Alibaba Group Holding Ltd (NYSE:BABA) which closed at near $94 last week, Yahoo! Inc. (NASDAQ:YHOO) still poses an opportunity for profit as it is still trading below its core value.
"What I would do is I would look out to November and I would buy a call butterfly. And when the stock was $40.60 today, I priced up the November $40, $45 [and]$50 call butterfly. That cost a dollar [in risk]," he said.
Nathan revealed he bought one November $40 call at $3.20, sold two November $45 calls at $1.30 each and bought one November $50 call at $0.50.
"It cost me a dollar; that is my maximum risk. Really what I'm trying to do here is if this stock is between $41 and $49 on November expiration, two months from now, I can make up to $4. At $45, I make $4; that's 10%. I'm risking $1 to make $4," Nathan added.
Michael Khouw added that what is interesting with his colleague's play on Yahoo! Inc. is that the stock of the company is already slightly in the range. People will not need a massive move by the stock to profit from a call butterfly such as the one Nathan implemented. He also added that if investors deem it to be appropriate, they can even use single options and not a butterfly spread to make money off of Yahoo! Inc. since the stock's options are not priced high.
Nathan also said that he chose $45 as the center of his call butterfly because this was the high the stock got when Microsoft Corporation (NASDAQ:MSFT) was reported to be interested in buying the company. He said that $45 has a lot of technical resistance for the stock which is to say that it will have a hard time surpassing the price.
Investors interested in Alibaba Group Holding Ltd (NYSE:BABA) before the initial public offering took to buying Yahoo! Inc. shares since the company was expected to make a huge profit off of the debut.
David E. Shaw's D.E. Shaw & Co., L.P. is a Yahoo! Inc. (NASDAQ:YHOO) investor. The hedge fund reported about over 16.19 million shares in the internet veteran by the end of the second quarter of the year.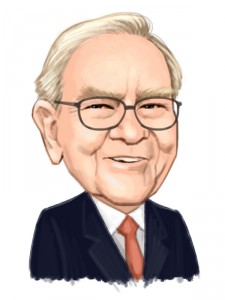 Free Report: Warren Buffett and 12 Billionaires Are Crazy About These 7 Stocks Let Warren Buffett, David Einhorn, George Soros, and David Tepper WORK FOR YOU. If you want to beat the low cost index funds by an average of 6 percentage points per year, look no further than Warren Buffett's stock picks. That's the margin Buffett's stock picks outperformed the market since 2008. In this free report, Insider Monkey's market beating research team identified 7 stocks Warren Buffett and 12 other billionaires are crazy about. CLICK HERE NOW for all the details.
Suggested Articles:
Most Profitable Small Businesses