Bloomberg's Manus Cranny reported in a program that users in mainland China are unable to access Yahoo! Inc. (NASDAQ:YHOO)'s website. Cranny claimed that the denial of access is perceived as an effort to block access to websites where people can share information with the outside world regarding the current unrest in China. Massive protests are ongoing in Hong Kong where students and general public are demanding their rights. The government has used tear shells to disperse the protestors for two days but a large crowd is still present in Hong Kong, demanding democracy.
Bloomberg also reported that experts are seeing evidences of "Man-in-the-middle" attacks in Yahoo! Inc. (NASDAQ:YHOO)'s website access in China. The government is allegedly disrupting the internet route from China's users to Yahoo's main servers.
The source quoted Greatfire.org, a group which tracks all the internet censorships in different parts of the world. Yahoo! Inc. (NASDAQ:YHOO)'s main search page is still inaccessible in China whereas Yahoo!'s news and other service are working. According to Bloomberg, Yahoo! Inc. (NASDAQ:YHOO) has always been enjoying freedom regarding its access in China but this is the first time the company's page is blocked in China. Google has been facing blockade since a long time in China.
Yahoo! Inc. (NASDAQ:YHOO) didn't comment on this news according to the source. Chinese government also refrained from answering any question regarding Yahoo! Inc. (NASDAQ:YHOO)'s blockade in China. Many other famous services like Youtube, Twitter Inc (NYSE:TWTR) and Flickr are facing blockade in China amid the recent protests in Hong Kong.
 D.E. Shaw's firm D.E. Shaw is one of the shareholders of Yahoo! Inc. (NASDAQ:YHOO), having over 16 million shares in the company.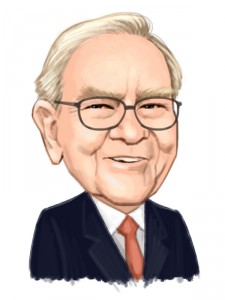 Free Report: Warren Buffett and 12 Billionaires Are Crazy About These 7 Stocks
Let Warren Buffett, David Einhorn, George Soros, and David Tepper WORK FOR YOU. If you want to beat the low cost index funds by an average of 6 percentage points per year look no further than Warren Buffett's stock picks. That's the margin Buffett's stock picks outperformed the market since 2008. In this free report, Insider Monkey's market beating research team identified 7 stocks Warren Buffett and 12 other billionaires are crazy about. CLICK HERE NOW for all the details.
Suggested Articles:
Most Technologically Advanced Countries