Japanese mobile-phone company Softbank is reportedly reviewing the assets of Mexican wireless carrier company, Grupo Iusacell SA for a deal. Although the company has not officially admitted this news, many inside sources are now confirming.  Bloomberg's Rosalind Chin reported about this in a program and said that Grupo Iusacell SA is the third largest carrier in Mexico. It is behind America Movil. According to Chin, America Movil is a carrier giant, having around 70% of the market share. A likely deal between Softbank and Grupo Iusacell SA will create new market competition and the users will get great benefits from this trend. Yahoo! Inc. (NASDAQ:YHOO)'s Japan subsidiary has a strong partnership with Softbank and if Softbank expands inside the US, Yahoo! Inc. (NASDAQ:YHOO) will get a huge benefit from this.
"[…] There were laws passed early this year, that allow for foreign companies to come in and invest in the market and also opening it up to more competition […]," said Chin.
Chin quoted Ricardo Salinas, the owner of Iusacell, who thinks that the new laws are helping his company to grow. Iusacell has suffered in the Mexican market in the past. As of now, Iusacell has around 8% of market share in Mexican mobile market. Chin said that Softbank's CEO is a visionary. He has touted to invest in around 5,000 companies in the future.
Softbank owns around 42% of Yahoo! Inc. (NASDAQ:YHOO) Japan, country's biggest online portal. Recently, there were news that Yahoo! Inc. (NASDAQ:YHOO) Japan is planning to buy mobile network operator eAccess from Softbank for $3.2 billion, but the company dropped the plan later.
D.E. Shaw's firm D.E. Shaw is one of the shareholders of Yahoo! Inc. (NASDAQ:YHOO), having over 16 million shares in the company.
<<<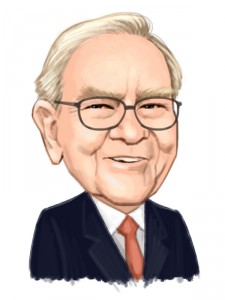 Free Report: Warren Buffett and 12 Billionaires Are Crazy About These 7 Stocks
Let Warren Buffett, David Einhorn, George Soros, and David Tepper WORK FOR YOU. If you want to beat the low cost index funds by an average of 6 percentage points per year look no further than Warren Buffett's stock picks. That's the margin Buffett's stock picks outperformed the market since 2008. In this free report, Insider Monkey's market beating research team identified 7 stocks Warren Buffett and 12 other billionaires are crazy about. CLICK HERE NOW for all the details.
Suggested Articles: