Yahoo! Inc. (NASDAQ:YHOO) is expecting a cash influx of around $8 billion through the Alibaba Group Holding Ltd (NYSE:BABA) IPO, which looks promising so far on the first day of trading. Gartner Research Analyst, Andrew Frank and Lerer Hippeau Ventures Partner, Eric Hippeau talked on Bloomberg about the IPO and future of Yahoo and Alibaba post the IPO.
Yahoo! Inc. (NASDAQ:YHOO) was owning around 524 million Alibaba Group Holding Ltd (NYSE:BABA) shares, which sums up to around 22% of the total shares. Yahoo has decided to sell around 121 million shares in the IPO, leaving them with around 16% of total company shares.
Frank thinks that Yahoo! Inc. (NASDAQ:YHOO) will be under great pressure to utilize the infusion of cash through IPO in a right way to get the company back on track. Hippeau added that apart from returning cash to the shareholders, Marissa Mayer, CEO of Yahoo need to invest the remaining on developing the core business. Hippeau said that the only way to develop core business is through acquisition and talent recruitment.
"I would say that in the long term, battle between the vision of Yahoo as a technology company and the vision of Yahoo as a media company, I think the media company vision is the one that is going to have to win and that means not just buying talent but buying content, buying distribution," Frank said.
Hippeau added that any media company in the current scenario should be a strong technology company with good contents. Back in 2012, Yahoo! Inc. (NASDAQ:YHOO) sold half of its shares back to Alibaba for a deal worth $7.1 billion. Hippeau pointed out that Alibaba Group Holding Ltd (NYSE:BABA)'s Jack Ma was under pressure from Chinese government to reduce the foreign holding on biggest company in China.
Frank mentioned that the part of the deal back in 2012 was that Alibaba would do public offering in US if Yahoo returns half of its shares back to Alibaba. He thinks that Alibaba IPO of just the outcome of that deal and there is lot of symbiosis and give and take between the two companies. He thinks that Alibaba could use Yahoo advertising platform for their marketing purpose.
Hippeau thinks with the huge cash in the hands of Jack Ma, he could very well buy Yahoo and retake the stakes that Yahoo holds in Alibaba. He added that Alibaba could promote lot of small merchants and businesses in US through their business model, which is very different from Amazon.com, Inc. (NASDAQ:AMZN)'s model of owning the merchandise. He feels that the Alibaba's model could be a hit in US.
Frank thinks that Alibaba with the huge sum of cash could make a lot of companies sweat in US including Yahoo themselves.
 Among the shareholders of Yahoo! Inc. (NASDAQ:YHOO) is Citadel Investment Group, led by Ken Griffin. As of 30 June, 2014, they hold around 8 million company shares.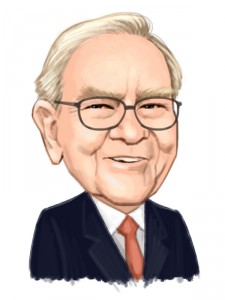 Free Report: Warren Buffett and 12 Billionaires Are Crazy About These 7 Stocks
Let Warren Buffett, David Einhorn, George Soros, and David Tepper WORK FOR YOU. If you want to beat the low cost index funds by an average of 6 percentage points per year look no further than Warren Buffett's stock picks. That's the margin Buffett's stock picks outperformed the market since 2008. In this free report, Insider Monkey's market beating research team identified 7 stocks Warren Buffett and 12 other billionaires are crazy about. CLICK HERE NOW for all the details.
Suggested Articles:
Best Selling Pharmaceutical Drugs
Most Affordable Medical Schools in US